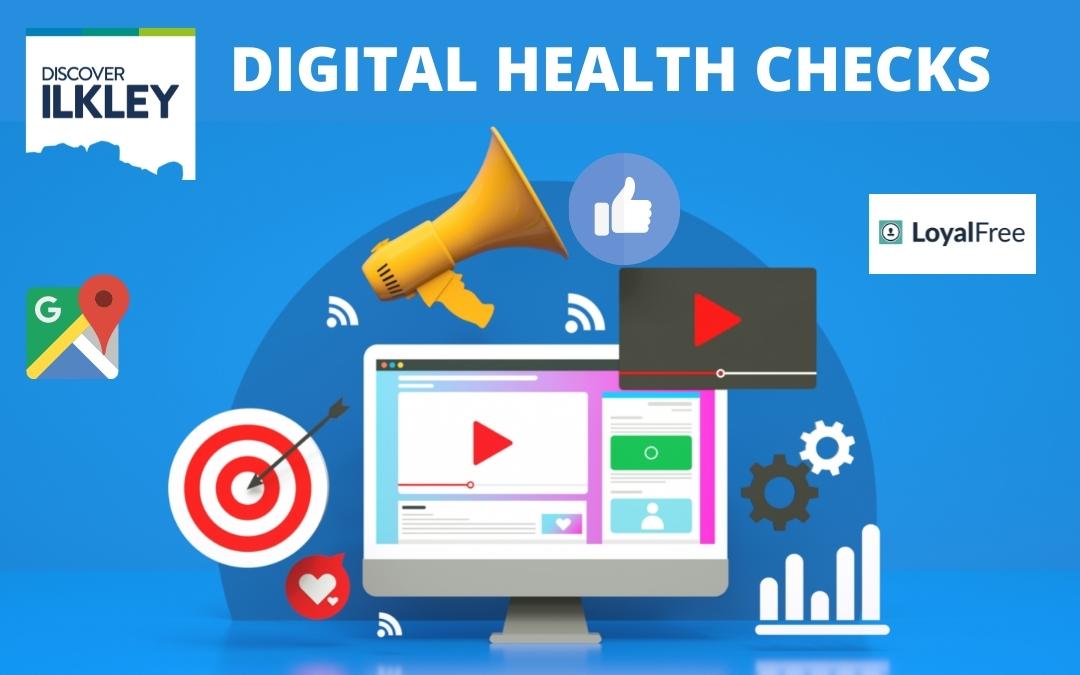 Ilkley BID are offering digital health checks to BID Businesses. We understand that every business is different with different requirements and technical abilities so after an initial review, all participating business will receive at least one of the following services free of charge.
– Social Media Set Up
– Social Media Tutorial (includes access to free tools and how to manage your posts)
– Mailchimp Set Up
– Mailchimp Tutorial
– Website check
– Website tutorial*
– Website Amendments*
(*Subject to current platform used)
We will also check your Google listing, list your business on the Sparking Bradford and Discover Ilkley websites (or check your listing if already registered) and register you on the LoyalFree platform and show you how to use the dashboard.
To take up this service with a professional marketing company could potentially cost up to £50 per hour so we encourage all businesses in need of some digital support to take advantage of this bespoke one to one offer.
It will be available on a first come, first served basis so please do get in touch ASAP to reserve your slot as this is only available to a limited amount of businesses.