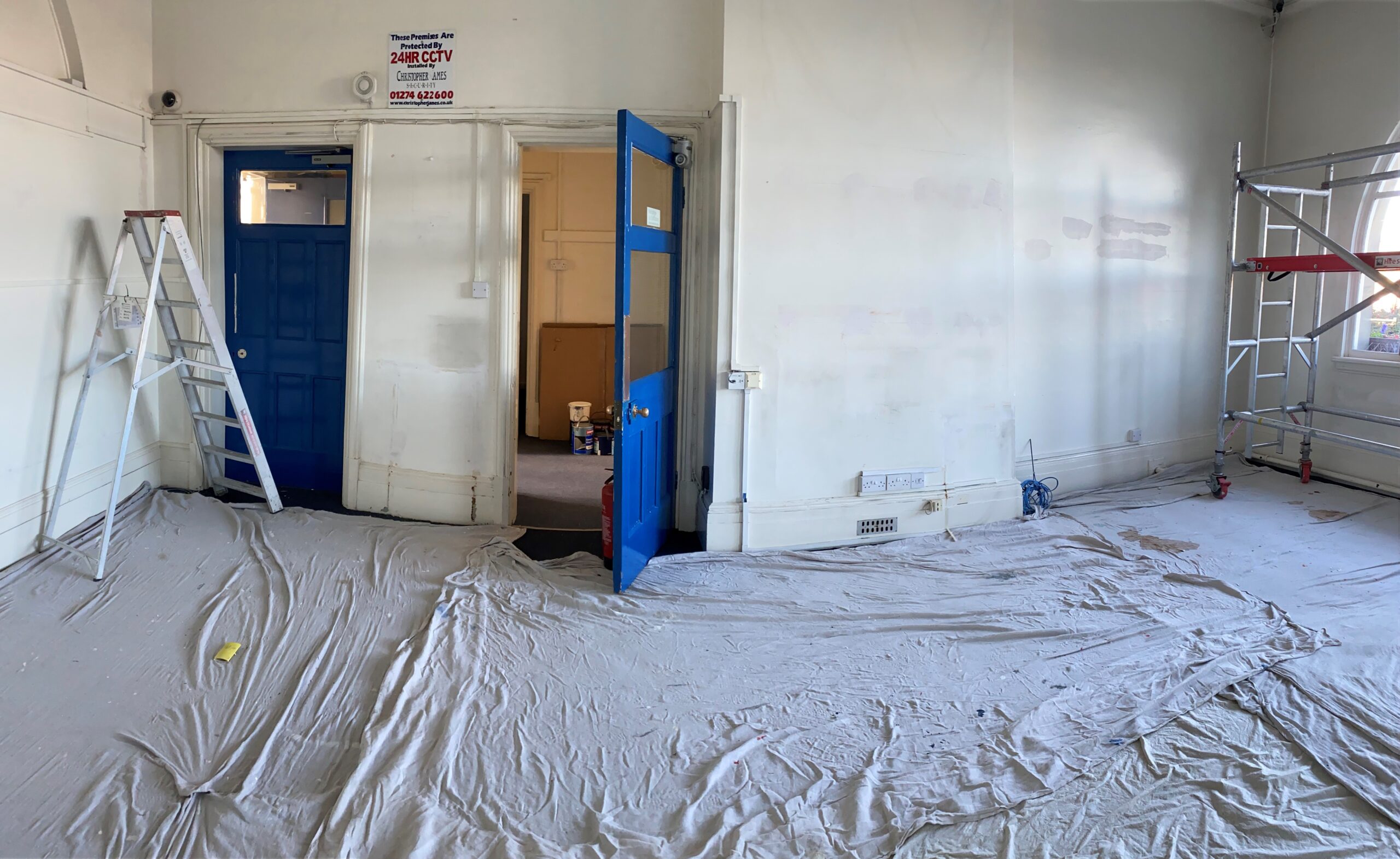 The BID Meeting Room has now been completed in the Town Hall building and is available to businesses and local community groups free of charge on a 'fair use' basis.
The space has been upgraded with digital facilities, re-decorated, and re-carpeted and includes, new chairs and blackout blinds for effective presentations and privacy. The addition of a larger screen and sound bar allow for on-line conferencing.  Also added to the room, a large white board for brainstorming sessions and a small fridge for catering supplies.
We have been granted permission to use the room now until May 2024. Please contact us to book this superb space.
Local suppliers were used where possible.
Painting/decorating – carried out by Bradford Council
New Blinds were fitted and installed by Lunns Blinds in Ilkley who provided a very competitive quote and were very helpful in choosing colours to match the Discover Ilkley branding.
New carpet was fitted and installed by Waltons
New coffee station table by a local Ilkley joiner.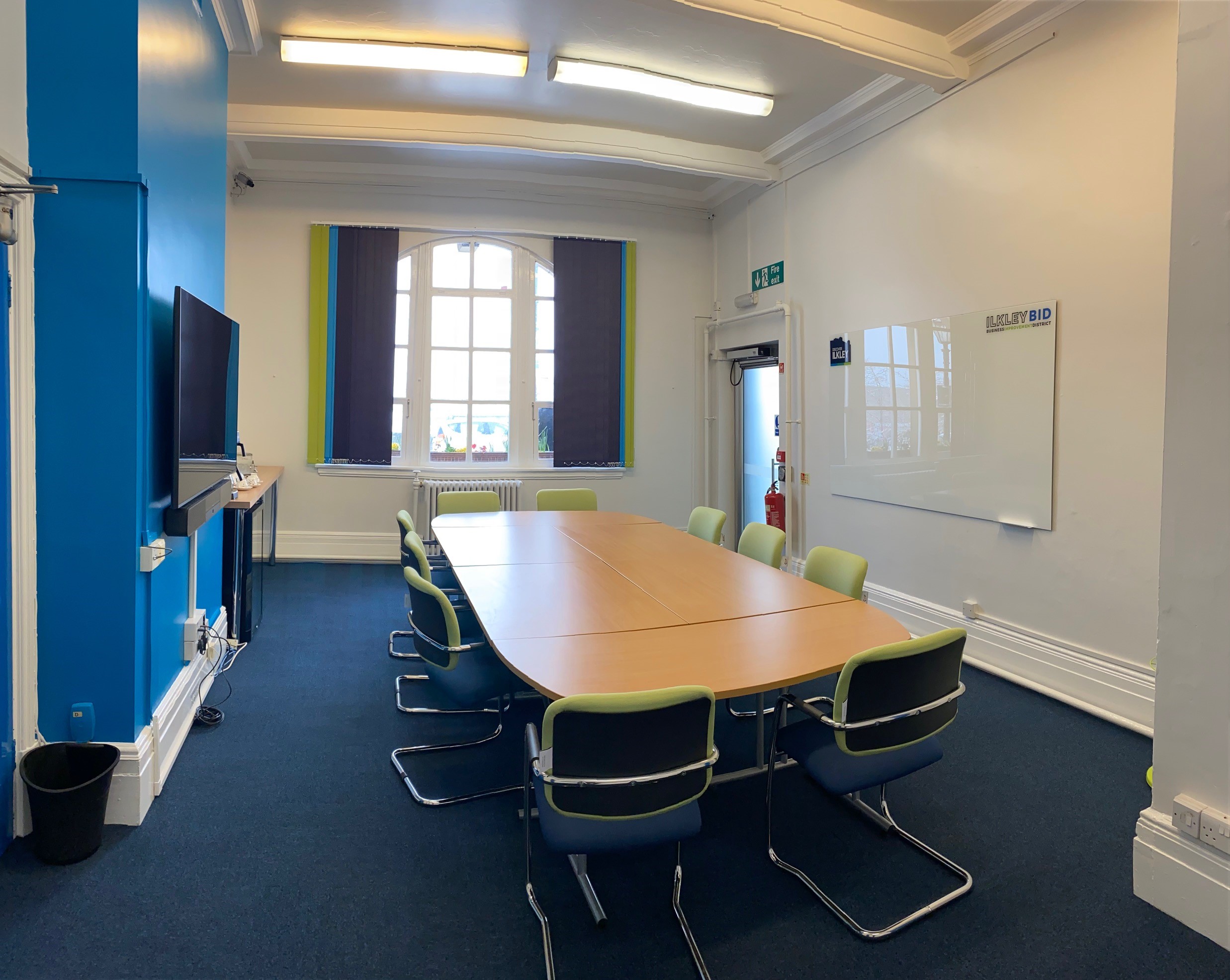 Before and after images.  The meeting room was very tired in need of a new carpet and window blinds.  The old chairs have been returned to Bradford Council and the large table was not replaced as still in very good condition.