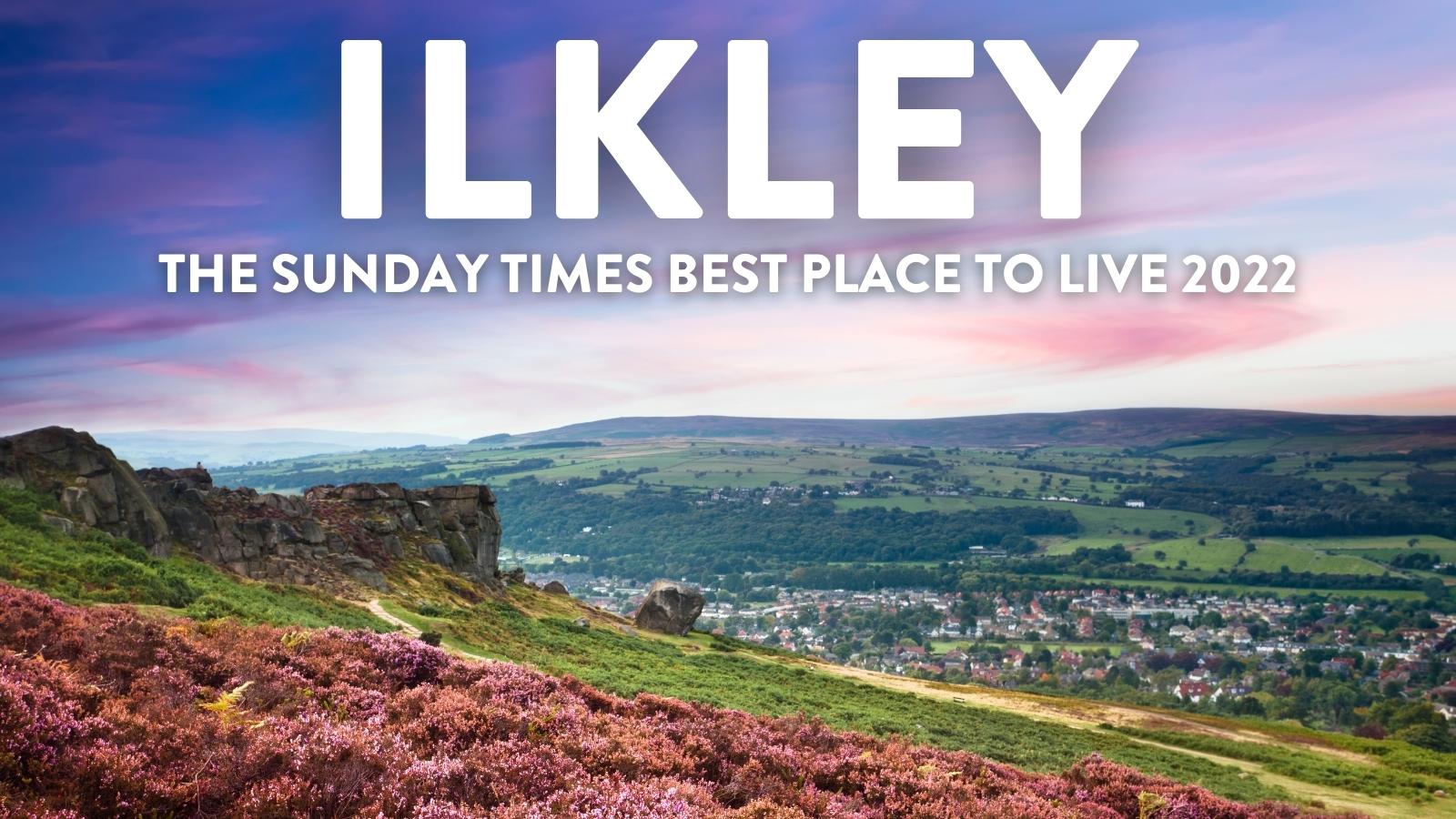 Ilkley has been named as the Best Place to Live by The Sunday Times, topping a list of 70 locations which represent the best of the UK.
The annual prestigious Sunday Times Best Places to Live 2022 guide has been released online today with an edited version available in the Sunday Times newspaper on Sunday.
Ilkley was chosen as the Best Place to live for many reasons, including its top schools, interesting shops, spectacular scenery and convenient rail links.
The expert judging panel was also impressed by Ilkley's range of sports clubs and the opportunities they offer for young people and by the energetic community spirit.
They acknowledge that volunteering is a big part of life in Ilkley and the town residents are proactive when it comes to setting up and establishing new ventures. They provide examples of Ilkley Cinema as well as Ilkley's thriving Real Food Market.
Helen Rhodes, Manager of the Ilkley Business Improvement District, has reacted to this announcement by saying: "This recognition is a real honour for Ilkley. There really is something for everyone of all ages here with an incredible range of outdoor and indoor clubs and activities which cater for all interests as specifically mentioned in the guide. There's a tangible energy and vibrancy in the town and of course, the scenery in and around the area is stunning.
"I'm also pleased that Ilkley's community spirit has been acknowledged. We have a thriving and proactive community that is both supportive and inclusive. I'm really proud of Ilkley and everything that it has to offer – it's a great place to live and work."
When it comes to the shops and businesses in Ilkley, Ian White, Chair of the Business Improvement District, said:
"As Chair of Ilkley BID, I believe that Ilkley truly deserves this recognition. Our businesses are second to none with a wide variety of exceptional independent retailers and a vibrant service sector. Ilkley also has an amazing social scene with a large and varied mix of venues, pubs, bars and restaurants to cater for all tastes."
The judges behind the guide assess a wide range of factors, from schools, transport and broadband to culture, green spaces and the health of the high street. They look to celebrate improving towns, villages or city centres; attractive, well-designed homes and locations bursting with community spirit – which the pandemic has shown to be the most vital quality of all.
Helen Davies, The Times and Sunday Times Property Editor said:
"The Sunday Times Best Places to Live list is necessarily subjective. Leave it just to statistics and you will never capture the spirit of a place. For that, you need to visit to take into account that 'you have to be here' feeling. Is the pub dog-friendly, for example? Can you live car-free? What are the schools and houses like? Is it multicultural and multigenerational, and can it offer a good way of life to lots of different sorts of people?
"Ten years ago, when we launched the inaugural list, London's gravitational pull was strong, the WFH revolution had not yet reached our doorstep and high streets were stacked with chains. How times have changed — and how welcome that change is.
"This year we have discovered new best places to live, from resurgent city centres in the North, rejuvenated suburbs across the country, hidden villages in the Southwest, and a commutable Scottish island."
The Sunday Times Best Places to Live covers the following regions: North and Northeast, Midlands, Northern Ireland, Southeast, Wales, Southwest, East, London, Scotland and the Northwest, with Ilkley named as the overall Best Place to Live in the UK.
For more information, please visit: https://www.thetimes.co.uk/best-places-to-live