The Bradford District BIDS Group have teamed up with the Virtual College in Ilkley to offer Levy-paying members exclusive access to a wide range of free and subsidised online training for owners and staff.
As business owners are now thinking about how to effectively re-open their businesses and how they will adapt and move forward safely and sustainably, we are delighted to offer them the opportunity to upskill themselves and their workforce and remain adaptable to customers new and evolving needs.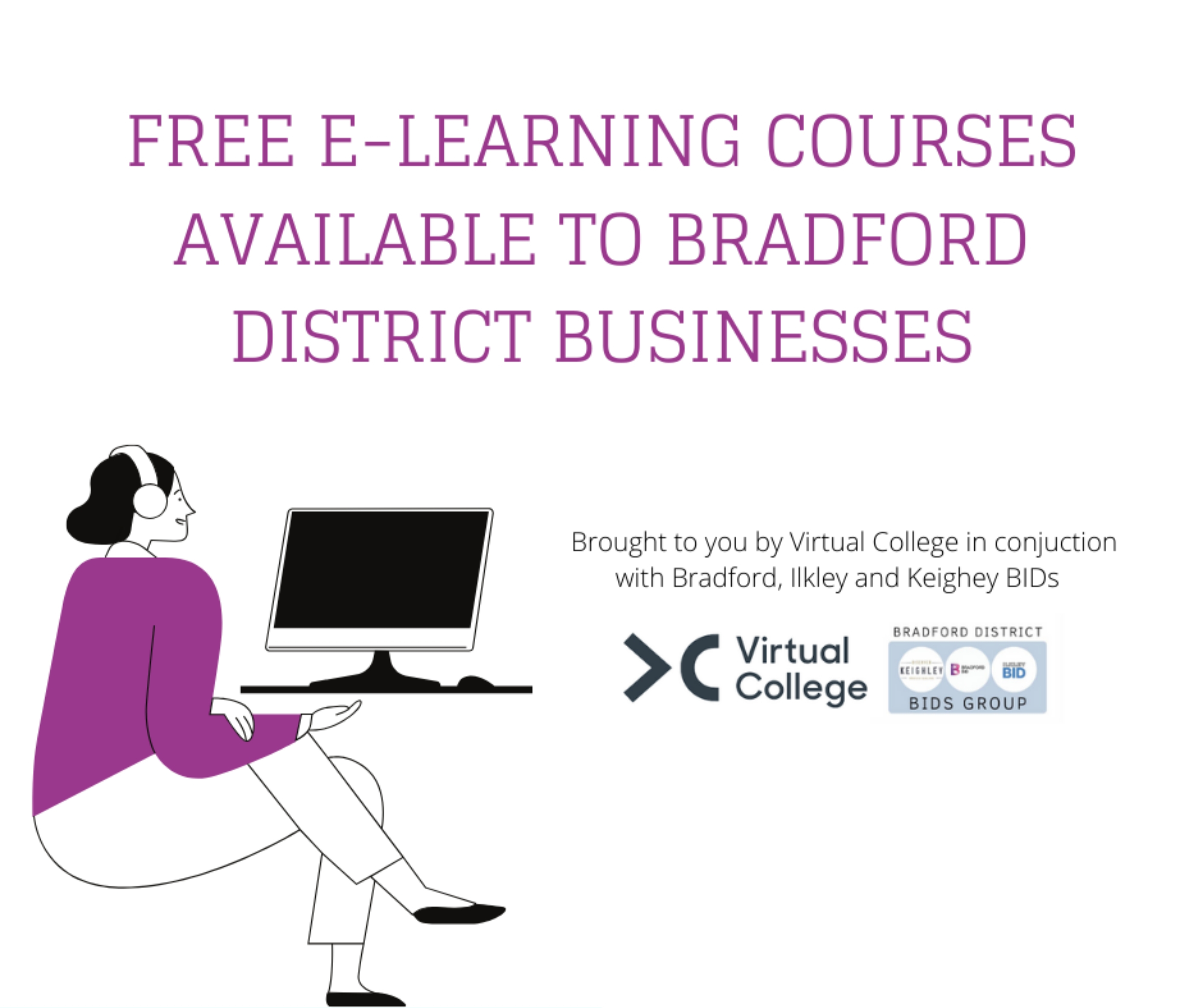 The free courses available include:
Home Deliveries for Food Businesses
Mental Health and Wellbeing
An Introduction to Infection Prevention and Control
Discounted courses include:
Business Essentials Package
Hospitality Training Package
Level 2 Food Hygiene
As part of the new joint BIDs' approach, training will be a key element in order to survive, thrive and understand not only what may need to change about your business, but what new growth opportunities may exist for you in a post-pandemic world.
You can sign up to access the training here: https://bidslearning.vc-enable.co.uk/register