Overlooking the Grove in Ilkley, just a few doors down from Betty's Tea rooms, Ison Harrison Solicitors has been serving the local community for over 10 years.
This branch of the Yorkshire based legal practice specialises in Wills and Probate, Residential and Family law. The firm has a strong community ethos as Rebecca Austin, Partner at Ison Harrison explains: "We are part of a network of 15 offices offering a full range of personal and business legal services. As an organisation we really pride ourselves on getting out into our local communities.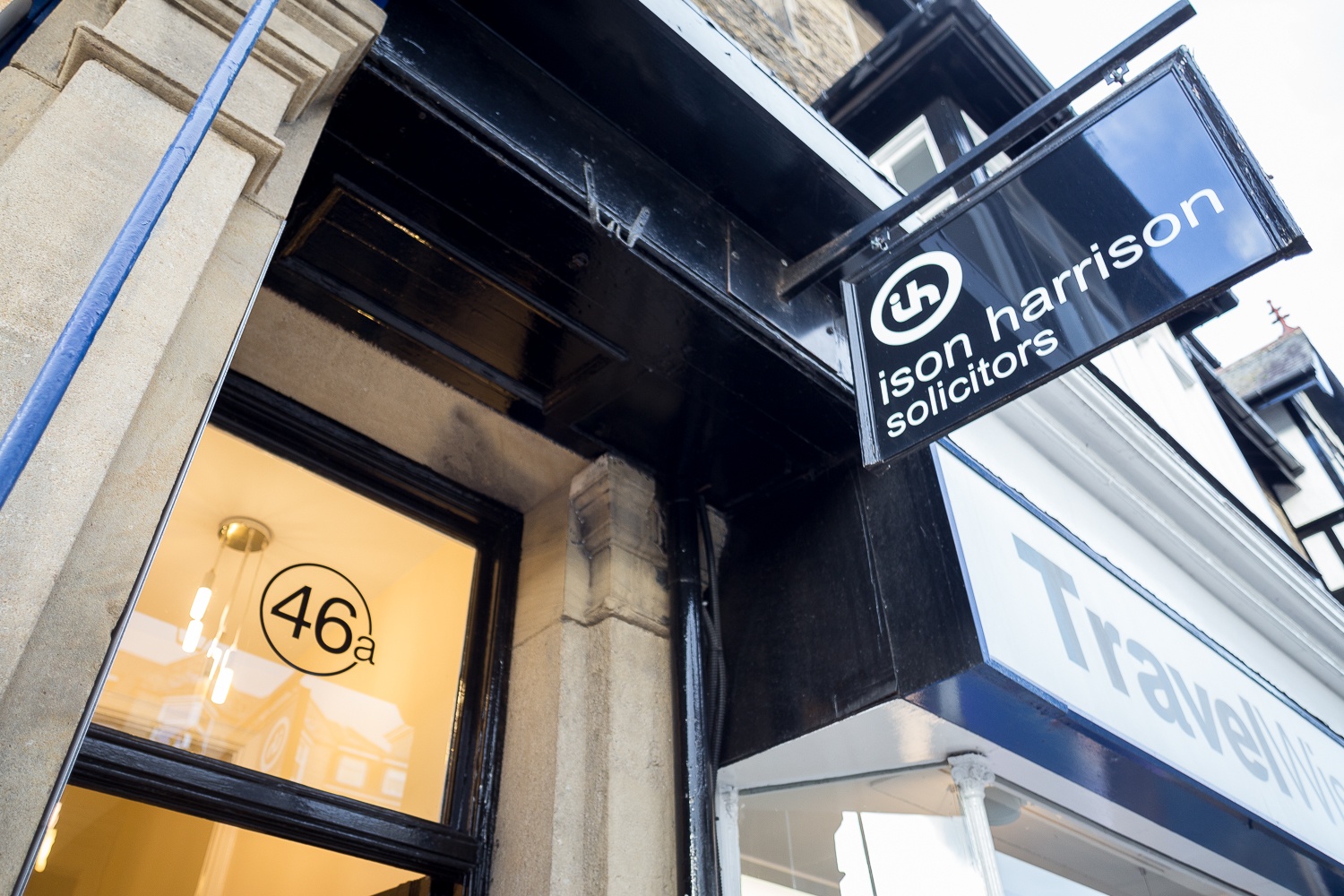 Ilkley is such a bustling town that always has something going on, such as the continental market or beer festival, and not every high street has a Betty's!"
Being based right in the centre of Ilkley means we can reach out to the local community and be involved with organisations such as the Clarke Foley Centre. We work with the centre in a number of ways such as talking to families coping with dementia, our free legal clinic which we are currently conducting by phone, used to be based at the centre. As a business it's important to us that we get involved with supporting people locally."
Rebecca's area of specialism is Wills and Probate, she is a member of a team of three solicitors who work between Ison Harrison's Ilkley, Otley and Guiseley offices. Rebecca explains writing a will shouldn't be thought of something that is just for older people.
"We all know we should make a will, but life always takes over and often people don't find the time to write one.
A will is an important document because it lets people know your wishes; not only in respect of where you want your house or bank funds to go, but for young parents it can set out who should act as a legal guardian for your children and how you will provide for your dependants. And, of course, it can also set out funeral wishes or even what happens to your much-loved pet.
A will should be fairly inexpensive, and you should keep reviewing every 3 to five years. You should consider getting one written when you have major life changes, for instance, when you get married or if you are purchasing your first house."
Rebecca is currently on Maternity Leave and so one of her colleagues in the Wills and Probate team will be picking up her case load until she returns.
In addition to Rebecca's team, Sarah Laughey, Head of Family Law at Ison Harrison, also works out of the Ilkley office and provides advice on all family related matters such as divorce and separation, domestic abuse and child arrangement orders and Nigel Cowley heads up a team of conveyancers.
For local businesses the Ilkley branch of Ison Harrison also offers access to its city based, Leeds office with a full range of legal services, Rebecca highlighted.
"Businesses based in the town can access the full range of legal services via our office. For example, any business needing assistance with employment matters or commercial litigation can access our wider team here at the Ilkley office.   We are also keen to work alongside the local business community offering services to their employees, such as will writing.
Having an office in Ilkley is invaluable with our case load growing. Our priority in the next 18 months is to connect with businesses as well as the local community. Ilkley gives our firm a lot, and we hope we can give the community a lot in return."