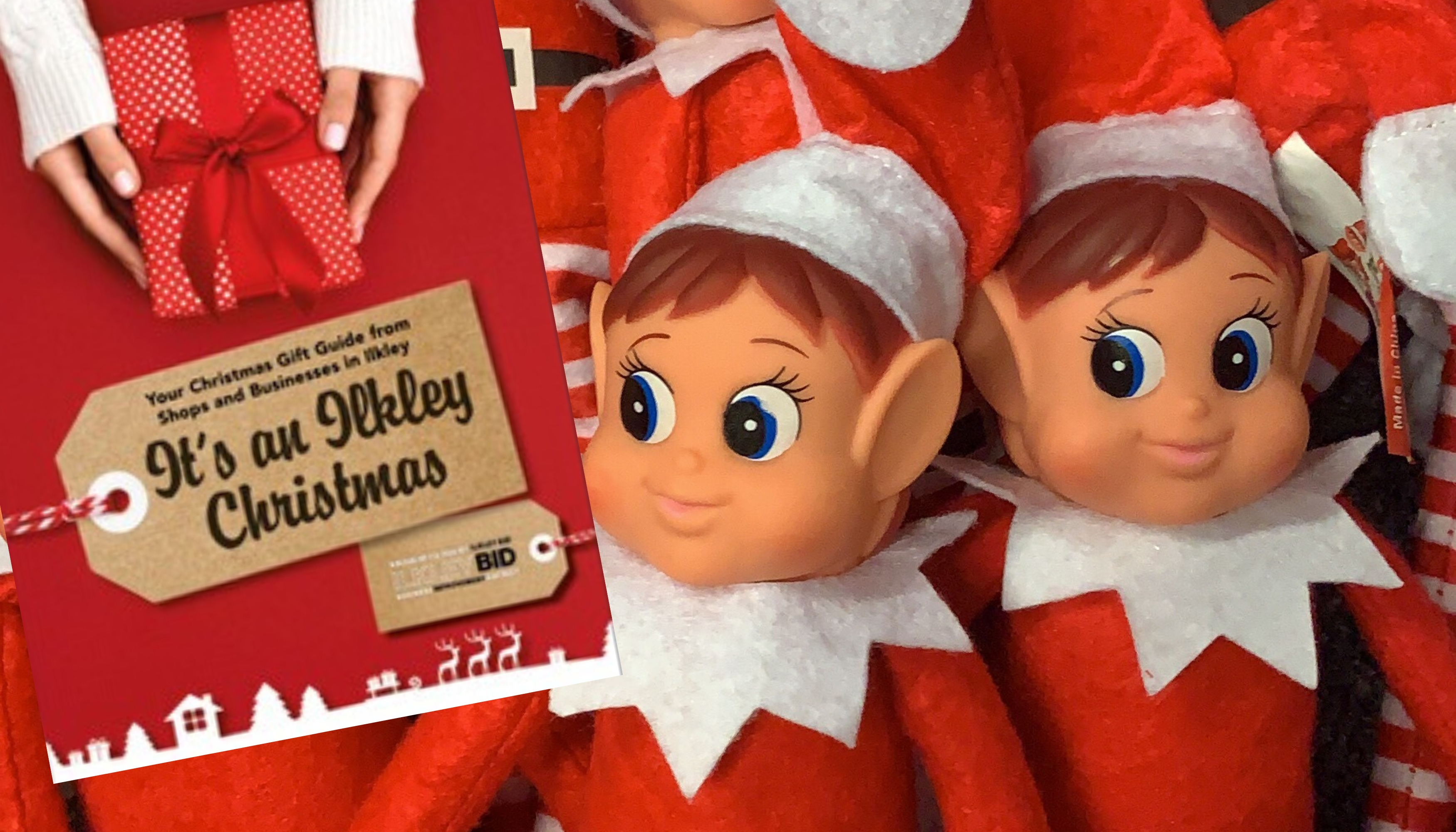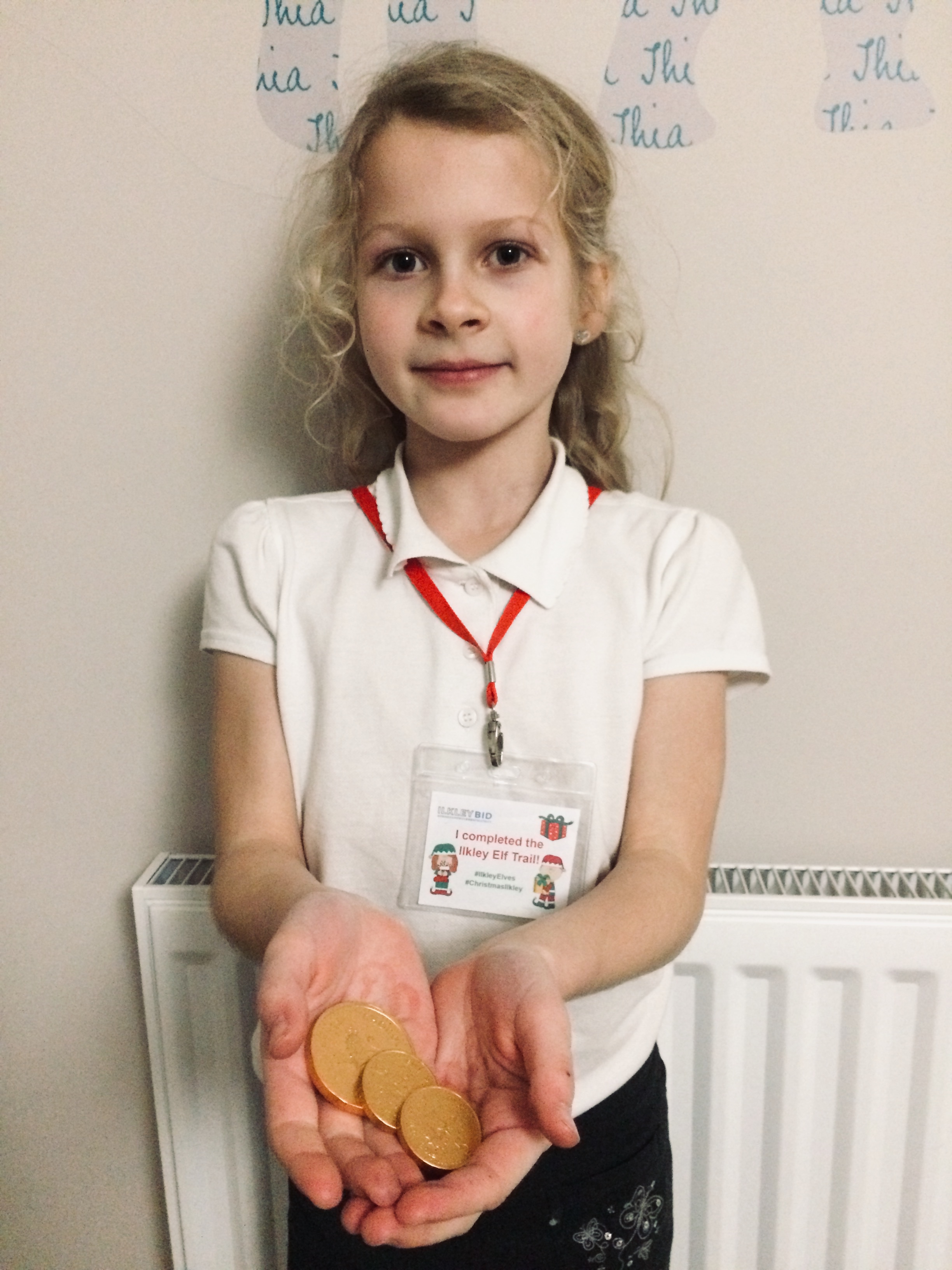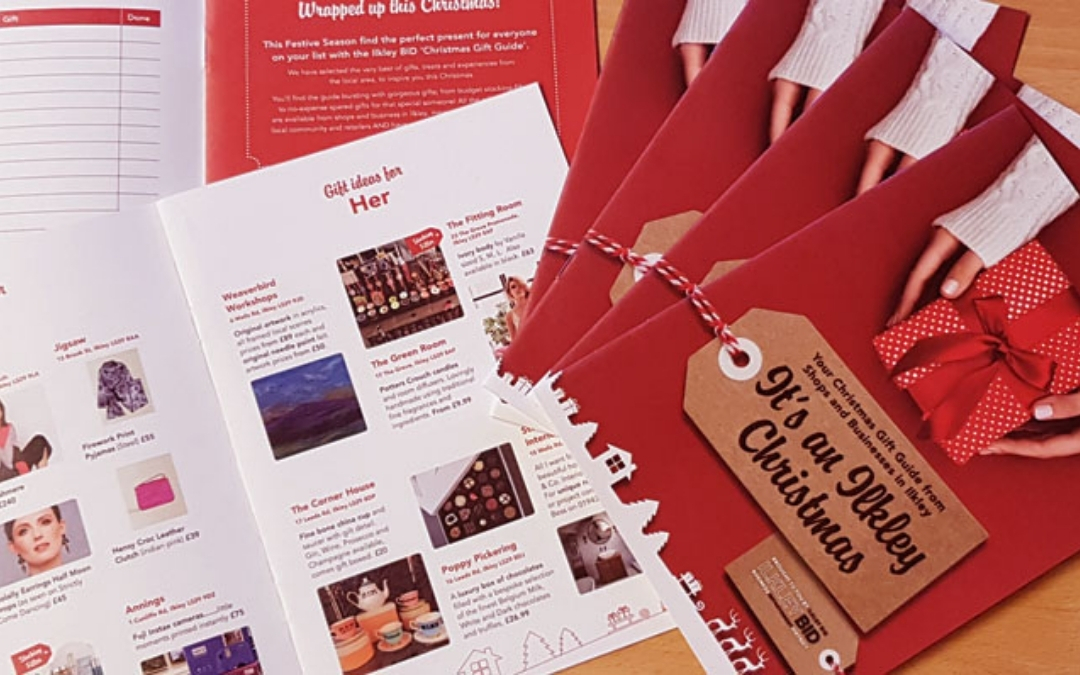 The Ilkley BID Christmas guide was produced to help promote the Ilkley Retailers and offered budget, luxury and quirky gift ideas from shops and businesses in the Ilkley area.  7,500 copies of the colourful twelve page guide were printed and we distributed 6,000 via the Ilkley Gazette and the Wharfedale Observer, with the remainder being distributed throughout the town centre. The guide featured a Yuel Fuel section on the back page, listing all of the BID bars, cafes and restaurants to choose from after a busy day's Christmas shopping and were also promoted by the Ilkley BID social media team for even more coverage.
As part of our Christmas campaign The BID set up a Christmas Elf Trail in Ilkley Town Centre to help businesses get more footfall over the Christmas period.  The BID arranged for 50 cheeky elves to be arranged in shop windows and trail Sheets were created and provided to encourage families to walk around the area and visit shops they wouldn't normally visit. Completed trail sheets were handed in and entered into a prize draw to win a beautiful heart pendant and chain kindly donated by Nicholsons Jewellers and additional prizes of £20 vouchers were donated by Ilkley BID.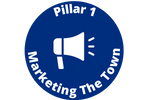 Ilkley BID BUSINESS PLAN (PDF)

Twitter feed is not available at the moment.
Get In Touch
BID Office
Town Hall
Station Road
Ilkley LS29 8BH