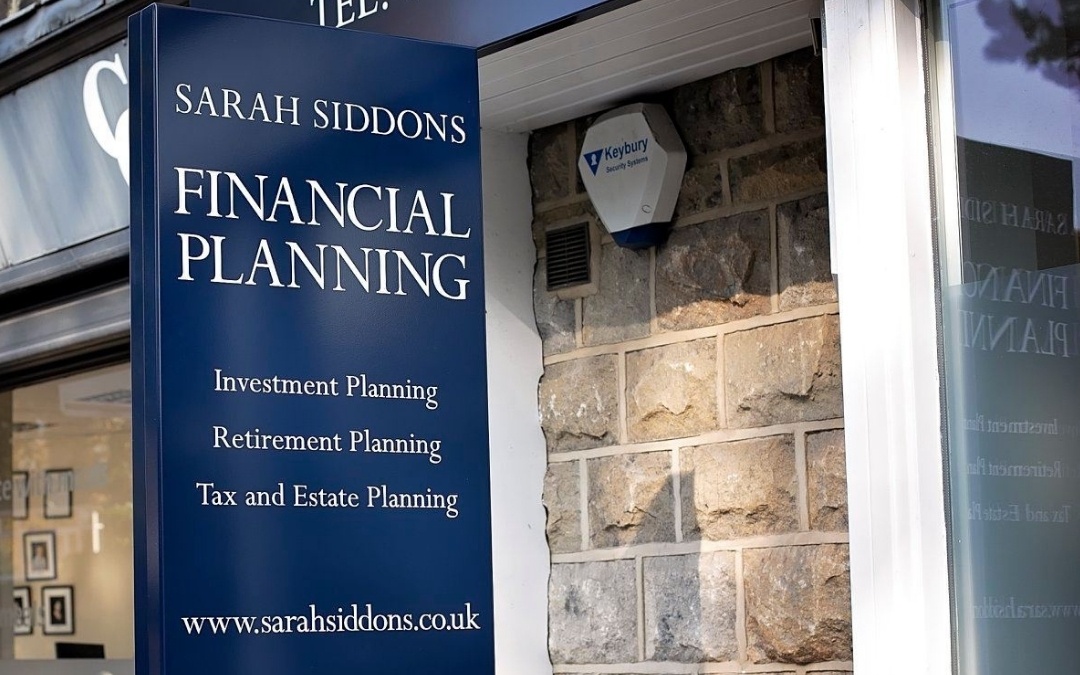 We provide goals-based financial planning to help our clients plan for an enjoyable retirement.
Too many people have no clear idea about how much money they will need to retire with so we help them work out their retirement goals, creating an action plan to understand where they are now, how much income they will need and how to get them there, using interactive planning tools to test different 'what if' scenarios and visualise their financial future.
Professional Services Business of the Year, Ilkley Business Awards 2020.
50-52 Skipton Road, Ilkley, LS29 8TU, Tel 01943 262600
www.sarahsiddons.co.uk
Sarah Siddons Financial Planning is an Appointed Representative of and represents only St. James's Place Wealth Management plc (which is authorised and regulated by the Financial Conduct Authority) for the purpose of advising solely on the Group's wealth management products and services, more details of which are set out on the Group's website www.sjp.co.uk/products.