Maintaining Ilkley as an Attractive Place – Pillar 3
A Clean & Attractive Place To Do Business
Hold local authorities to account for maintaining streets in a clean and safe condition.
Introduce new, landmark public art and floral displays.
Coordinate, create and promote an annual programme of events which support local businesses, including street entertainment and music.
Develop maps/visitor guides and trails to enhance visitor experience and promote businesses
in all areas of the town.
Make sure Ilkley is easily accessible for all visitors.
One Voice for Ilkley Businesses
A clean and attractive ilkley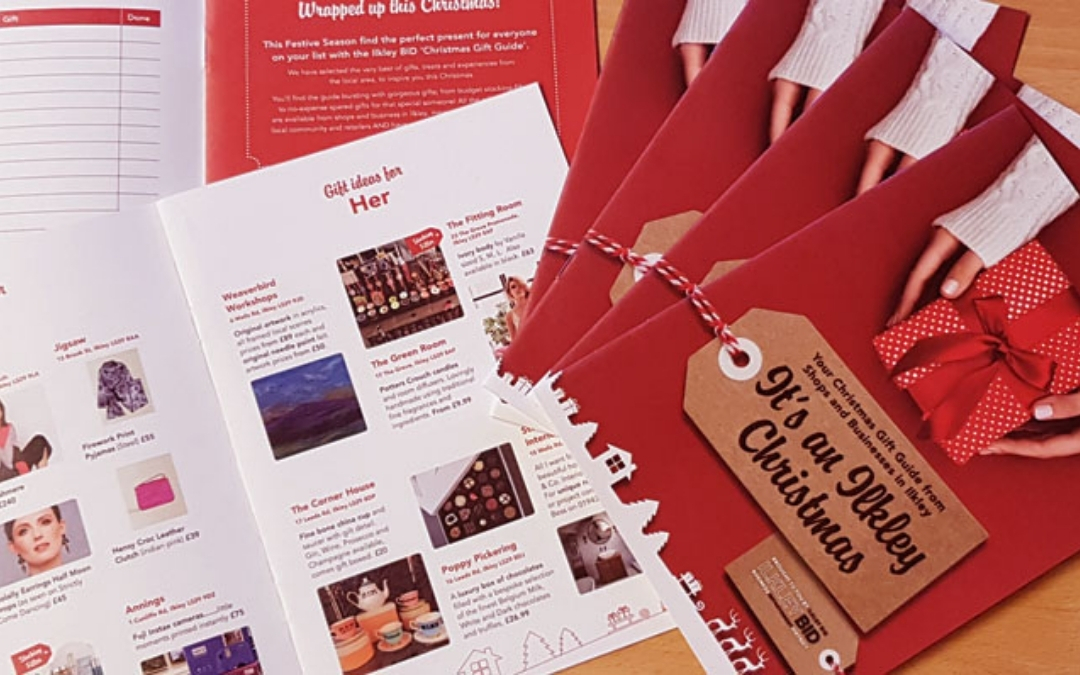 The Ilkley BID Christmas guide was produced to help promote the Ilkley Retailers and offered budget, luxury and quirky gift ideas from shops and...
One Voice for Ilkley Businesses
A clean and attractive ilkley